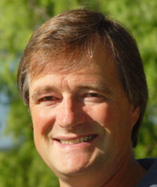 Jack Van der Star, BAsc., MASc., P.Eng., is President and Founder of Vanderstar Engineering & Associates, has over 30 years of relevant telecommunications industry experience and is a world class telecommunications systems designer and project manager capable of undertaking all aspects of system engineering, equipment procurement and commissioning of IP based telecommunication networks. Jack in his 30 year career has undertaken the successful design, procurement and commissioning of integrated communications networks involving microwave, satellite, fibre optics, IP based broadband wireless, telephony, mobile and integrated multimedia systems. Jack has been the CTO for several manufacturing companies of wireless products specifically in Wi-Fi, WiMAX and mmWave technologies and has an extensive experience in RF design and in the successful commercial development of whole product solutions.
Over the past 10 years Jack has focussed in implementing IP based wireless and optical network solutions primarily for remote and industrial communication applications. During this period Jack has been the project manager for three large wireless broadband network deployments involving in excess of 100 sites. Jack more recently has been involved in driving the technology roadmap for a wireless solutions & manufacturing company which includes the addition of wireless sensor data collection gateways and sensor nodes. Jack for the same company was instrumental in the commercialization of a broadband product line and the successful establishment of international sales channels using agents and value added distributors for the USA, South America, New Zealand, Africa, India, China and Canada.
Jack was CTO for a Milpitas, California based mmWave radio manufacturing company where he was directly responsible for the development of a line of foundry-produced millimeter wave chips and radio products based on these.
Jack is a founding member and Secretary of ION - the Innovation Okanagan Network the group responsible for bringing the UBCO Engineering School to the Okanaga Valley, a founder and Vice-Chair of ORIC, the Okanagan Research and Innovation Centre a successful commercial incubator and a past Director of OSTEC the Okanagan Science and Technology Centre. In 2007, he was recognized by OSTEC as Innovator of the Year. He also holds a video-on-demand patent and participated in the development of the IEEE 802.16 (pre-WiMAX) standard.